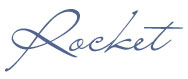 Loadstar Rivers Impressive Storm
Silver Dapple Colt.
DOB: 20 December 2008.
Reg (pending) MHAA and IMHR.
BH: 19.75" inches.
Sire : SC Caspers Lord of the Dance
Dam : Loadstar Aughta B Dancing

This foal is very special to us, a combination of 3 of our original horses; Stoli, Stormy and River...
He is very much like his half brothers in type, very fine with a lovely neck and straight legs, and like his brothers he seems to take after his dam in head and has Stars gorgeous big eye...
He was named Rocket as in "silver rocket" - although he had a short period of time where he became a little brat, very full of himself and a bit naughty - he has settled again into the sweet little boy he really is :)


Rocket has been sold and is now living with his mum not far from Loadstar. This sweet little man is a much loved pet and we wish the Perryman family all the best with our silver rocket.
---