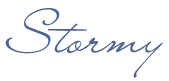 Rapidash SK Aughta B Stormy
Silver Dapple with one blue eye.
Registered MHAA and IMHR.
Permanent height 31.75"
Sire: Bear Branch Sundance Kidd (imp US)
Dam: Andsome Park Tiger Lily

Stormy was a fabulous stallion to own in every way, he was a gentleman with the ladies, was best mates with River and would spend all Winter with him and was so easy to handle in all ways.
He sired only 3 foals – but those three girls are of excellent quality and temperament.


Sadly we needed to reduce our stallion numbers and I was having trouble selling stormy to a home I felt would be just right for him… then a lovely couple came looking for a pet to love and spoil, at first we told them Stormy was not for sale, but after a little thought I knew that they could offer him a loving home with lots of attention – and I think that's the important thing, so he was gelded and now lives the life of the spoilt.
Full Pedigree || Foals