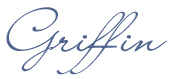 Loadstar Wizards Sweet Talker
Silver bay with a small star.
DOB: 19 November 2012.
Reg (pending) MHAA and IMHR.
BH: 24 inches.
Sire : Lindisfarm Tricksters High Wizardry
Dam : Loadstar Dance For Me

This stunning foal is a full brother to both Kid and Dance.
Not only is he our only 2012 baby, he is also Stoli's last foal, so I look forward to spending loads of time with this gorgeous little boy :)
This colt is just outstanding in every way... he is very correct, has the beautiful head I expect from this cross, an awesome neck and very even topline, he will make a very special gelding I think.
Griff is the tallest foal we have bred here at Loadstar and I just can't get over his length of leg.
He's super friendly and a real "little boy" climbs all over me, likes a bit of roughing up and loves to have a drink of milk and then spread it all over my face and hair while he's giving kisses - He also likes to talk a lot, so the name seemed appropriate :)

Update 2016 : Griffin matured beautifully and is so correct - He has really done us proud in the show ring.

Extended Pedigree || Photos || Shows