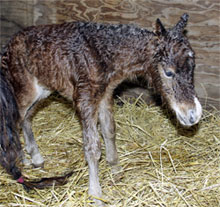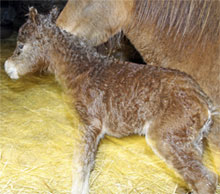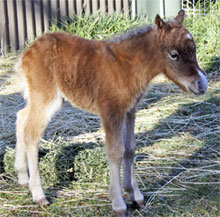 Loadstar Til The Love Runs Out

Silver bay LWO+.
Reg (pending) MHAA and AMHA(US).
BH: 21.5 inches.
Sire : Excellence Academy Destiny's Oh My Gosh
Dam : Loadstar Dons Moonlight & Roses

Just a few weeks before she foaled we purchased Madi back and look at what she has given us :)

I'm really impressed with this boy, he is very nice!

Under his fluffy coat he is very refined and leggy, with a really nice outline. Already very correct in leg, a great topline and very up right. He is much like his grandsire Destiny.

Diesel is a real character and a really lovely natured boy.

He has an awesome pedigree, esp for shetland fans and those who admire the Rowdy son Lazy N Red Boy and Gold Melody Boy, with 3 crosses to each of them.

Tested positive to LWO, he is homozygous for black.

Diesel was sold but the home wasnt ideal, eventually they agreed to sell him back to us and we have now found him a home that will love him as he deserves to be.

He is NSW, QLD and National MHAA Futurity nominated.