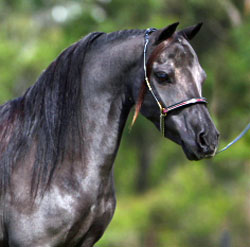 Click on images to see larger.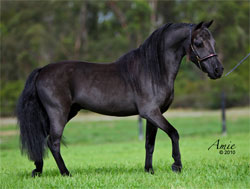 Above 2 photos credit: Amie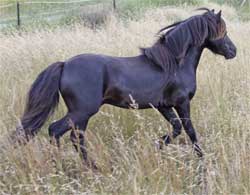 Click on images to see larger.

Above: Jan 2011

Glenmar Park Teddys Black Magic
Black. 34" at last hair, 35" top of wither.
DOB: 20 January 2000.
Registered MHAA, IMHR and AMHA (US).
DNA Parent Qualified.
DOB 20/01/2000
Sire: SC Ima Buckeroo Too
Dam: Glenmar Park Dancers Magic Dream

Top 2 photos - clipped paddock condition 10 years old.

Bottom 2 photos - unclipped paddock condition 11 years old.

...and STILL AWESOME!
Arlie needs no introduction - he has been an incredibly successful show horse, a producer of stunning foals and is a true horse in miniature!

A refined, yet masculine stallion with a stunning head and the most amazing movement, I have been a fan of this stallion for years.

His stunning looks and movement are topped off by the sweetest of temperaments, he's an easy boy to handle and loves people.

Sired by the lovely SC Ima Buckeroo Too, Arlie has many siblings who have also excelled in the show ring and produced stunning foals... his are proven lines that just keep on producing quality. See Arlie's pedigree page for more details.

Arlie has too many Supreme champions to his credit to name them all, see his show page for the highlights.

Arlie is registered miniature horse MHAA and AMHA, however he has a high wither and measures small horse for IMHR.

Photos || Full Pedigree || Foals || Show