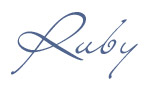 Loadstar Wizards Exquisite
Silver bay filly.
Reg AMHA (US) and MHAA. DNA Parent Qualified.
DOB: 6 Sept 2007 BH: 19 inches @ wither.
Nearly 31" @ 2 years.
Sire : Lindisfarm Tricksters High Wizardry
Dam : Lindan Melodys Fire

Ruby is a stunning little girl, very fine and pretty, and only a little thing. She is a very sweet and soft natured little girl who loves a cuddle.
She is very correct in all ways, a lovely neck and very straight in leg, with good movement. We could not be happier with this little girl, she is maturing very nicely.
Ruby's pedigree includes greats such as Boones Little Buckeroo, NFCs Fire & Ice, Bond Peppy Power, the lovely stallion Little Kings Locomotion and a double up on Rowdy.
Ruby had a short first show season and we are so happy with our little girl and her "try hard" attitude. A huge thankyou to Renee Clover for Rube's introduction to the show ring.
Update: Ruby has been sold because I needed to control my numbers and she is the absolute image of her dam -as much as I love them both, it made sense to sell one, esp when Ruby had a great home waiting for her :)

Extended Pedigree || Photos || Show