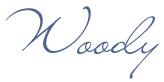 Trazir Count Rhashaan
Sire: Zaneff Indian Rha
Dam: Sha'um Jazz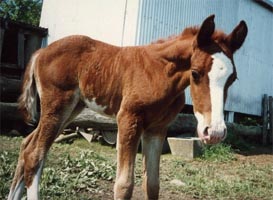 Pure Arab sabino gelding

Woody is responsible for my love of the Crabbet Arabian
as well as the Sabino pattern.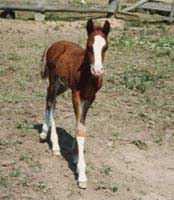 I purchased Woody before he was weaned, and the little tiny boy that got off the transport truck broke my heart...
He was the sweetest looking fellow, really wasn't happy to be handled, but so wanted to make friends...
He was raised with natural horsemanship techniques and in no time he was happily being rugged thru his first Winter and growing into a fine looking boy.
I owned him until he was a 2 year old - at this time I knew I just didn't have the time he needed to be introduced to the saddle and worked as a youngster needs to be...
So I sold him locally to a lovely young lady who was a perfect match for his sweet gentle nature.

Woody is such a fantastic horse, correct, pretty and very well natured. It was a very sad sale and I hope he and his new mum Catherine have a lot of fun.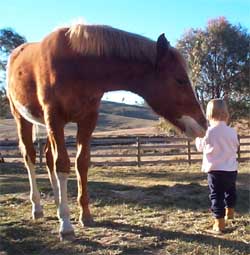 Pictured above with Renee, Woody and the twins grew up together...
it was nothing to see this young arab colt playing with the kids in the sand box
and sharing his dinner with the two little girls perched in his feed bucket...
December 2007 Update: I have just received updates on the lovely Woody,
sounds like he is in the perfect home.
Comments from Catherine... thankyou once again for giving me the opportunity
to own him and form an unbreakable partnership with him.
Attached are some recent photos.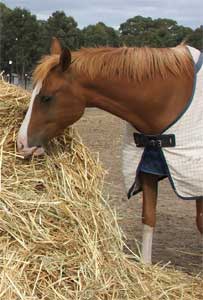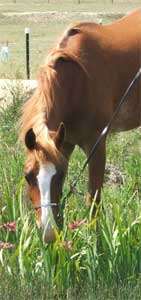 Woody has been broken in for about three years now, he won novice in his first show ever and has done well since... He is incredibly clever and always willing to learn... He still remembers minis - he gets quite excited when he sees the little shetlands/minis up the road!
<< Back to Sold
---