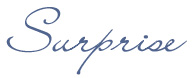 Loadstar AP Pure Elegance

Silver dapple pinto (to be tested LWO)
Reg pending AMHA (US) and MHAA
Will be DNA Parent Qualified
BH: 17 inches
Sire: Edens Lil Doc Dreamy
Dam: Edens Stormin A Teacup

Although from our girl Stormi, Surprise was foaled at Anyssa Park and is owned by Renee.
Little Surprise was named by Renee when she arrived very early and was a pinto - most unexpected... it turns out Stormi was in foal to a different stallion.
We are so pleased that Stormi gave Renee this precious little girl, Renee has looked after Stormi so well and without her dedicated care little "Surprise" would not have survived.
Thank you Nay for the excellent care you have given Stormi and HUGE congratulations on your lovely filly :)

For more information on surprise see
Anyssa Park's website
All photos of Surprise by Renee Clover