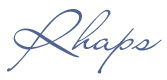 Pint Size Rhapsody In Blue
Grey from bay, star and snip.
Mature height 34.5".
Registered MHAA and IMHR.
Sire: Pint Size Don Quixote
Dam: Apollo Tinker Belle

Rhaps is a stunning mare, she is a true TB in type. She has a lovely head with a soft eye and has all the elegance of her sire Quixote, as well as his lovely temperament.
She is a maternal sister to one of my favourite mares PS Destined to Dance.
Rhaps was never shown – but she should have been, she is very correct and moves really well.
Her bloodlines are a lovely mix of US, UK and Aussie lines as well as a touch of riding pony.

Rhaps has gone to live with her son Sam at their new home with Helen, Good luck with my this lovely pair Helen, they really are special!
More photos
|| Full Pedigree ||
foals page