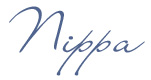 Loadstar Signa Inferre
Chestnut with extensive ticking.
September 2002. Reg MHAA.
BH: 18.5 inches.
Sire : Mifoopen Spolia Opima
Dam : Our Way Moonbeam
By Mifoopen Spolia Opima, who is a grandson of the great Orion- Light Van't Huttenest, and out of a lovely little pali mare we have since sold.
A lovely little gelding, he was our first ever Loadstar mini horse foal...
Nips temperament is just outstanding, an outgoing, cheeky baby that grew in to a little girls best friend.


Congratulations to the Beard family on the purchase of this lovely little boy, I am sure he will be a much loved member of your family.
We really want to thank Janelle, Breanna and their family for providing such a great home for Nippa -
We could not have asked for a better home for the little guy!