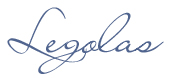 Loadstar Lets Party
Bay pinto.
Reg (pending) AMHA (US) and MHAA.
BH: 21 inches.
Sire : Ravenwood Deputy's Party Boy
Dam : Glenrowan Lucky's Bye Bay Blues

Our first foal out of Breeze and we are thrilled.
Lego is a very well put together little boy with a lovely head.

He has an awesome pedigree with some beautiful horses behind him and boy can he move.

Lego has is very inquisitive, likes his scratches, and there's a bit of cheek there too :)

We were really looking forward to running Lego on as a junior stallion but sadly he just grew too tall.

Lego has now been sold to an awesome show home.

We cant wait to see how he goes for his new family.

Extended Pedigree || Photos


Pictured: Lego's sire Ravenwood Deputys Party Boy
photo courtesy of Mandy St Clare