Home | Stallions | Mares | Foals | Sales | More... | @
---

At loadstar we are striving to breed a small number of quality foals per year.

Top priority is temperament, no matter how correct or typey a horse is, if it has a bad temperament we will not use it in our breeding program.

All of our horses are very correct - good mouths, straight legs, well conformed horses that
we are proud to show off on this website and in the flesh to anyone who would like to visit.

Our babies are handled from the time they are born and are confident, well adjusted
foals that want to be with people.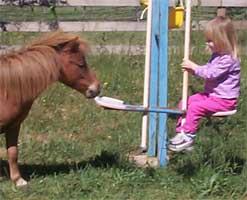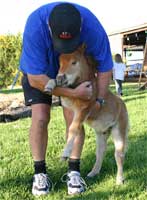 Our horses are well fed, receive a lot of attention and have all their health needs met.
We use a qualified farrier, we do not trim any of our horses feet ourselves.

We like to see our horses go to kind, responsible, long term homes where they will be
treated as part of the family.

If you can offer the type of home we want for our minis please feel free to contact us
for more information... even if we have no minis for sale we may know of others
that have just what you want.

At Loadstar, the horse we describe is the horse you receive - no nasty surprises!
We encourage anyone interested in a mini to visit the seller and see the horse in
the flesh and if you are new to minis, take your time to find your "new best friend"
~ it could save you a lot of money and heartache!

---

Payment plans are always available with regular payments, however the horse must
remain with Loadstar until fully paid for.

Any foals offered for sale will not be available until after weaning at 6 months of age.

Horses are only available to approved homes



<<

Back to the sales page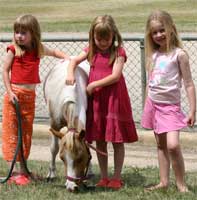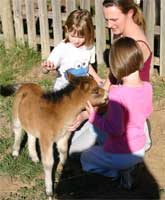 ---