Below: The lovely Dance - Before with her Winter coat just coming in and after,
with a lovely clip job :)

Jazz and Cookie arrived at Anyssa Park just before a downpour...
so got nice and muddy

Not for long tho - Renee has given them their first clip job:)
Who would have thought these pretty girls were hidden under all that hair and mud?
Below: River was our guinea pig... our first attempt at clipping...
11 Month old colt, in paddock condition.


River Before...
He has just started losing his winter coat.


During... are we finished YET?
And After.
Below: Stormy
3 year old stallion, in paddock condition.



Storm Before... having a hoon.




During... Don't hurry -
I'm not finished eating yet.

And After....
Below: Star
yearling filly.



7 Months old
Before... MAJOR foal winter coat :)

8 Months old
after.
Below: Wizard
Weanling colt


Before... June 05
Wizard arrives in QLD from NZ, and the gang at A&K Miniature Lodge asked if I had accidentally bought an Old English Sheepdog!!!!


After... July 05
Wizards first partial clip
Sept 05 - his first complete clip.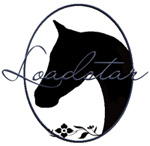 ---